Written by: Christopher Meems & Adrienne Kapalko
Themed environments are all around us. There's a certain universal wonder that comes with experiencing a place that's been entirely transformed. But have you ever stopped to wonder how these places are created? The answer lies in the intricate art of scenic fabrication.
Scenic fabrication has been synonymous with awe and illusion since its inception, which traces all the way back to lifts built for theater productions in the 5th century BC.  The practice has been continuously evolving since then with generations of artisans, engineers, and forward thinkers joining together with the mutual goal to solve one problem: how to make the impossible possible. And while scenic fabrication is often primarily associated with theater sets its applications actually stretch far beyond, into retail spaces, trade show exhibits, broadcast studios, cruise ships, and theme parks. Behind every breathtaking themed environment are teams of dedicated scenic fabricators.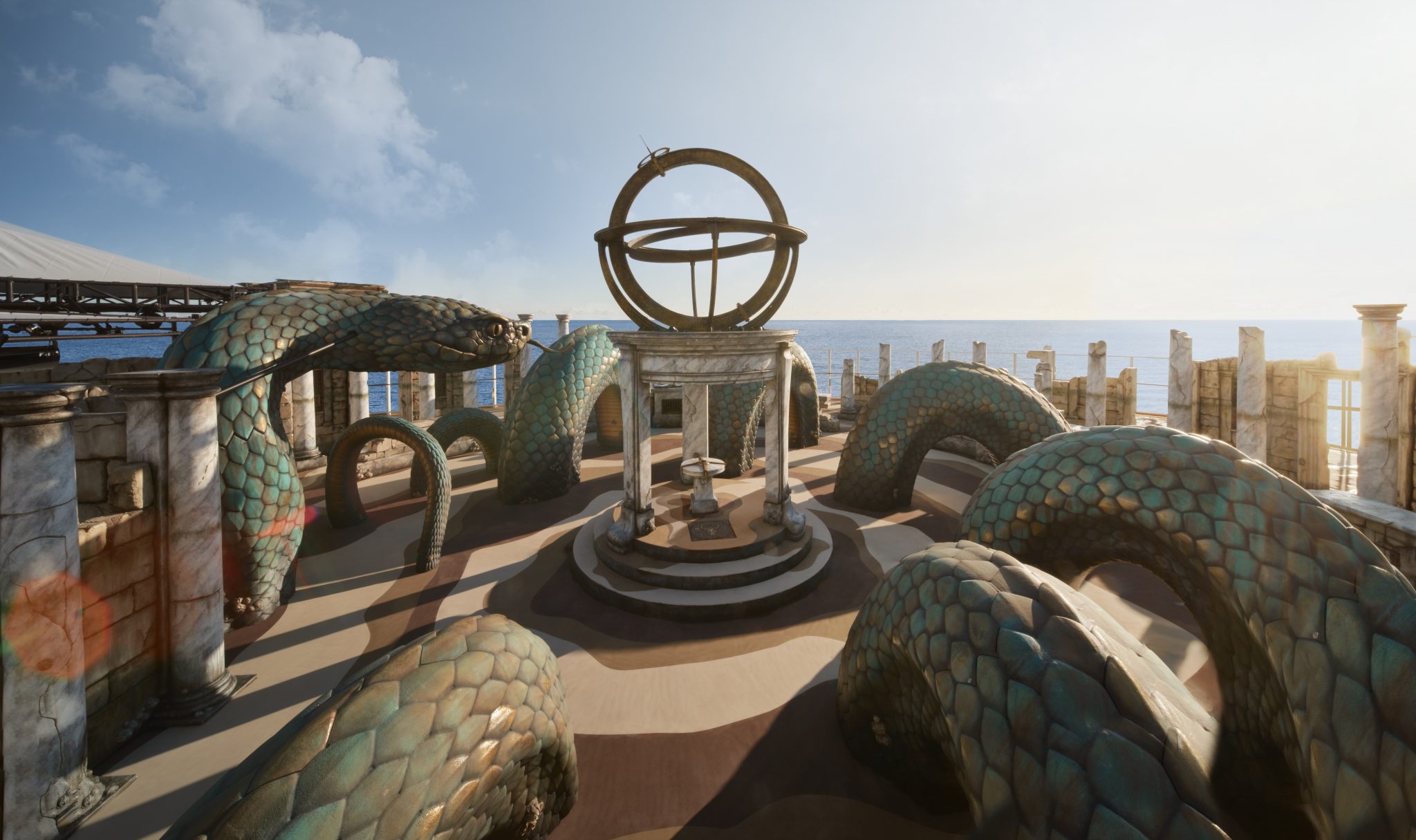 NCL Encore – Lost City of Atlantis: Laser tag – Technical Design and Fabrication by ShowFab
Every themed scenic environment begins, though, as a concept – the big idea that guides all the creative decisions along the way. Designers sketch out their visions, creating anything from a napkin sketch, to detailed blueprints, to physical or virtual 3D models to communicate their ideas to the project team. Once the design is sufficiently established the scenic fabricator is engaged to collaborate, providing expert advice on how to best implement the ideas within the parameters of the project budget and chosen venue.  This specialized process of translating ideas to reality is universally important and requires an experienced fabrication partner who is equipped with skilled artisans, industry-leading tools, and a technical design team who will specify the best materials and techniques for a project.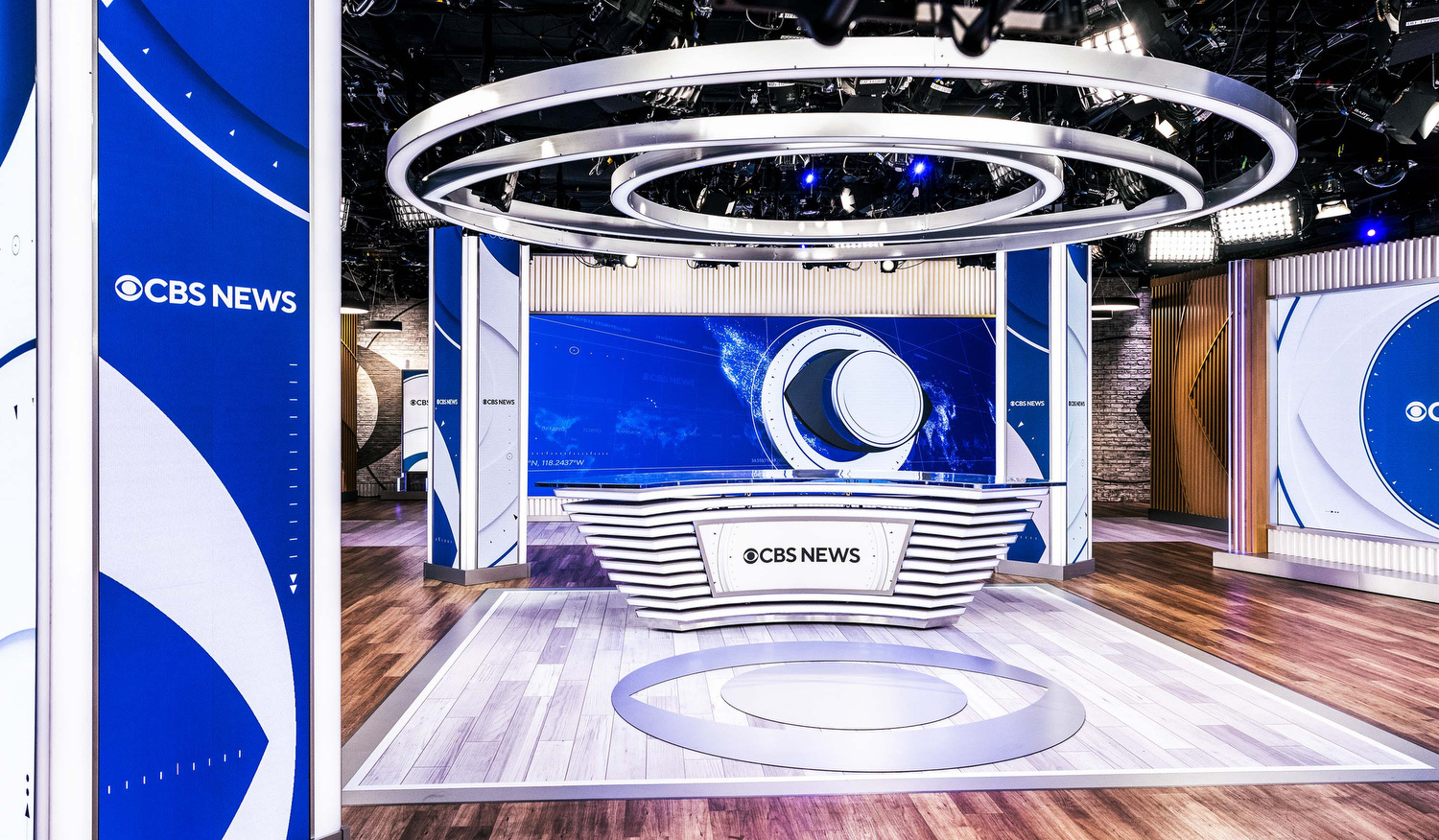 CBS News Studio 57 – Technical Design and Fabrication by ShowFab
In addition to providing the technical design and fabrication of the environment, the fabricator also must consider the technological requirements that are heavily utilized in the design of today's environments. Scenic fabricators routinely team up with technology specialists to seamlessly incorporate lighting, video, and automated features that elevate the environment's interactive and immersive qualities. A skilled fabrication partner will achieve this integration in a way that feels effortless to the receiving public, meeting the demands of decerning modern audiences and aligning with the vision of the project team.
Tiffany Flagship – Pop Up Event – Technical Design and Fabrication by ShowFab
The next time you find yourself wandering through a themed environment, take a moment to appreciate the details, the textures, and the illusions. Each element is a product of countless hours of a scenic fabrication team's hard work, dedication, and, most importantly, passion. In a world that's increasingly digital, there's something profoundly grounding about the tactile, tangible art of scenic fabrication – a form of modern magic and a testament to human creativity and craftsmanship.
Whether you're seeking a well-rounded scenic fabrication partner to contribute technical and artist knowledge to your project team, a scene shop interested in how our state-of-the-art tools can elevate your process, or you're curious about the behind-the-scenes process, you should connect with us at ShowFab! We're eager to get to know you!
Are you ready to journey with us? – Visit us at ShowFab